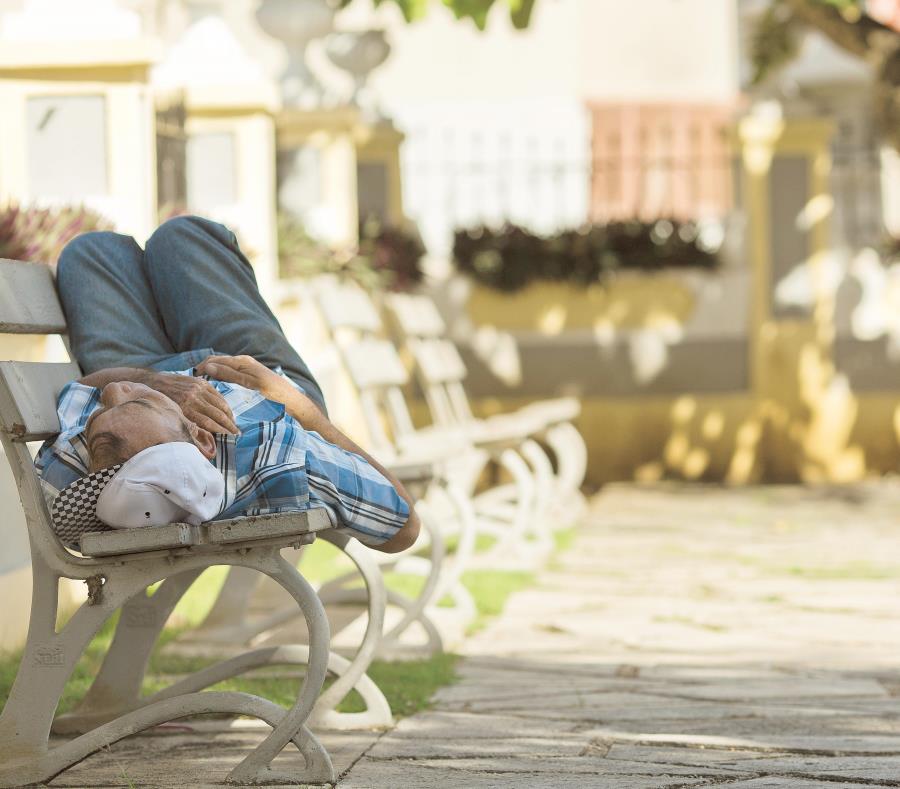 The new day, 11-09-19
Although the most recent count Homeless, held in late January in the 78 municipalities, found that 2,535 men and women roam the streets of the country, the reality is that it is estimated that many more beings who lack a roof to live.
fearful mothers who remove their children if they discover their lack of housing, accompanying children and young people under 21 years also fear that the reality experienced as victims of human trafficking are some of those outside will discover numbers, although their situations are very visible and closely followed by community organizations that provide services to this population.
At the least it yesterday denounced Francisco Rodríguez, chief executiveCoalition Coalitions Pro Homeless, during the presentation of the results of the Count, which it arises as a requirement imposed by the Department of Housing and Urban Federal in jurisdictions such as Puerto Rico that receive federal funds.
"Admitting this situation is a matter of shame because there is a stigma, especially for women with children ", Rodriguez said, who he noted that individuals who did not receive federal aid after the hurricanes Maria Irma and lack of ownership of their homes accelerated the number of people who faced financial problems and stayed in the street.
According to the Count, one of each 10 homeless people fell into homelessness by the effects of these cyclones. San Juan, Humacao, Loíza, Vega Baja and Ponce are the municipalities where they are most concentrated.
"This (the count) We will not say how many there, but your profile and how we can better align their needs ", said yesterday the secretary of the Family, Glorimar Andújar, during the presentation of data.
Multiple Cox, Director of Social Policy Analysis and Technical Studies signature, He explained that a homeless person is one who spends the night in an unfit place to live, like a car abandoned, a square, a park or abandoned or under subhuman conditions a structure, among other unsafe places.
Of the 2,535 homeless counted, he 7.1 percent ambled family or cores, that is to say, Groups of people. The majority (1,990) they were men, and the 36 percent were people 50 years or more (925 people).
In the meantime, in addition to those identified as homeless during the count, They were counted 2,227 people in permanent housing projects or rapid rehousing.
According to Cox, he 27 percent of the homeless had a chronic situation, that is to say, he had wandered for a year or more or had four or more episodes of homelessness in the past three years.
"The Count is a portrait in time, a starting point to thoroughly analyze and compare ", Cox said, who he helped analyze and disaggregate data found.
The main reason for homelessness was drug abuse or problematic drug use, followed by family and financial problems, and unemployment, alcohol abuse and mental health problems, among other places.
A survey of homeless people who agreed to answer several questions detected, also, that 63.5 problems facing percent alcohol abuse, illicit drugs or medicines without prescription.
further, 38.8% He reported is having been diagnosed with a mental health condition, 35.7% He said he was suffering from a chronic health condition and 18.8% It has a physical disability.
In the meantime, 38 of the 110 youth 18 a 24 years identified in the count answered a questionnaire more depth than found 39.5 percent were in San Juan, while 42.1 percent received assistance from the government. further, one of each 10 He said he had been offered "something" in return for sexual favors, It is that "something" money, food, Drugs home, among other exchanges.
"This is not a census", Andújar reiterated on one of the conclusions of the Count.
On the reduction of homelessness observed compared to those taken into account in the 2017 (3,501) reported that results, partly, of community outreach organizations that give service to this population.
As it reported, Counting the Homeless is held every two years and helps the federal government to determine the allocation of funds by jurisdiction.
Arroyo, M. (2019). Present new portrait of the homeless. Recovered from:  https://www.elnuevodia.com/noticias/locales/nota/presentannuevoretratodelaspersonassinhogar-2517077/